Max Gregor Carlsson
Swedish, 1914 - 1996
---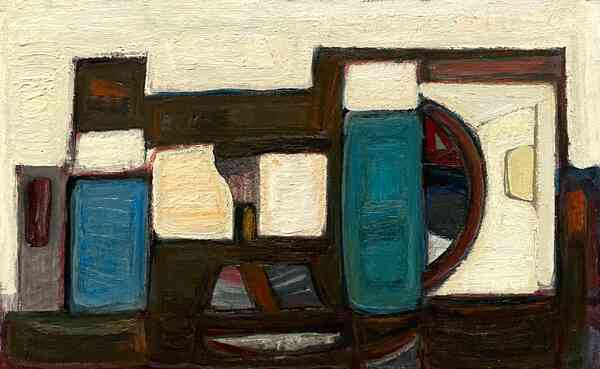 Uppställning (Arrangement)
Oil on paper
11 1/4 x 18 1/2 inches
Signed Max Gregor Carlsson, lower left; Titled on reverse
#18856
Max Gregor Carlsson was a Swedish artist and designer. Between 1945-1946, he studied at the Skåne painting school (Skånska Måalarskolan) in Malmö. In 1953, Carlsson traveled to Paris in to study with André Lhote.
He exhibited at the Forumhallen Malmö in 1951, tthe Hörby Konstförening in 1953, the SDS-hallen Malmö in 1956, the Stockholm Salon (Stockholmssalongen) in 1958, the Limhamns Konstförening (Art Association) and the Ystad museum in 1959, the Swedish Public Art Society (Sveriges Allmänna Konstförening) from 1956-1967 and the Ängelholm Art Association in 1964.
In 1965, Carlsson was awarded the Skåne Art Association (Skånes Konstförenings Stipendiat) scholarship. Examples of his works can be found in the collections of the Malmö and Eskilstuna Sweden museums.
Carlsson died in 1996 at the age of 82.
14-119 Merchandise Mart Plaza
Chicago, Illinois 60654
(312) 644-8855
info@richardnortongallery.com

Gallery Hours
Monday through Friday
9 am to 5 pm
©2023 Richard Norton Gallery LLC