How to Contact the Gallery
---
Richard Norton Gallery is located in downtown Chicago in the city's historic Merchandise Mart. The gallery's newly remodeled space in Suite 612 offers a unique and intimate setting for enjoying fine art of the early Twentieth Century. The gallery provides a knowledgeable and personalized service to private collectors, curators, consultants and the design community. The gallery is open to the public and exhibits historically important artwork for a wide range of aesthetic tastes and budgets, for the new and the established collector. The gallery has one of largest selections of American Impressionist and Modern paintings, drawings and sculpture in the city of Chicago.
The Merchandise Mart is the world's largest commercial building, and has been the epicenter in Chicago and the Midwest for high design, luxury goods and elegant interior furnishings. Richard Norton Gallery, established in the year 2000, stems from the heritage of a family business whose presence has been in the Merchandise Mart for over eighty years. The gallery is situated in the heart of the sixth floor Design Center of the Merchandise Mart, a comprehensive floorspace of numerous showrooms dedicated to cutting-edge interior design: home furnishings, wall coverings, carpets, textiles and fine art. The gallery provides a convenient boutique setting for private and personal viewing of historic and original Twentieth Century works of art.
Richard Norton Gallery LLC
612 Merchandise Mart
Suite 612
Chicago, Illinois 60654
(312) 644-8855 phone
(312) 644-8856 fax
Monday through Friday
9am to 5pm
or by appointment
For a more detailed Google map, please click the map below.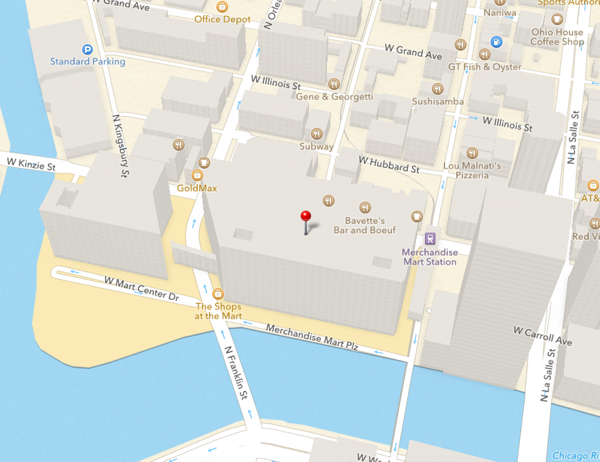 612 Merchandise Mart
Chicago, Illinois 60654
(312) 644-8855
info@richardnortongallery.com
Gallery Hours
Monday through Friday
9 am to 5 pm
©2019 Richard Norton Gallery LLC